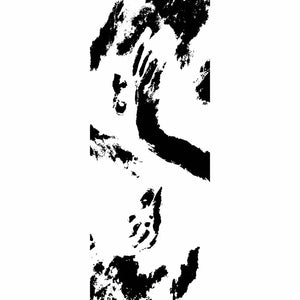 Lung Knots "Golden Dirges, Molten Larynges" LP
Tartarus
Regular price
$ 24.99
$ 0.00
Unit price
per
Lung Knots is a vessel of auditory violence whose sole purpose is to exist in this place and moment in time. It is an overwhelming form of aural terror conveyed through primal and mechanical means, conjoining visceral matter of an organic origin with that of an abiotic one.
These together fabricate an entity focused on the seething aspects of interminable dread and the humiliation of flesh. Lung Knots' essence can be summed up as the channelling of hate and disgust towards man and its progeny, and the very construct of humanity in its current, turbulent state, by weaving together textures that vary from harsh noise to black metal and carefully crafted sound design-like sonical scapes, and everything falling in between. The territory from where these scraps are gathered is a profound, hopeless, and lightless hole, familiar to every single being in one sense or another.

'Golden Dirges, Molten Larynges' is a meditative work uniting the mentioned stylistical leanings by methodical yet momentarily improvised, and above all, uncompromising means. While the instrumental execution is composed and executed with precision, the vocal and lyric territory is delivered in the heat of the moment, to denote the raw emotion and agony in as primitive manner as possible. The result is a rewarding and enjoyable effort in a rather grotesque sense, as while the atmosphere is highly tangible and immersive, it's equally painful and unpleasant to take in.
---
Share this Product
---