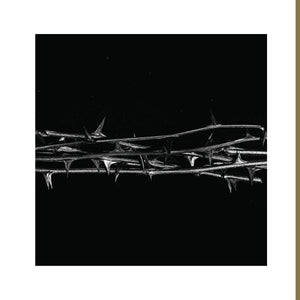 Amenra "De Doorn" 2xLP
Relapse
Regular price
$ 25.99
$ 0.00
Unit price
per
Gold vinyl. 

Stepping outside the run of albums titled Mass I-VI, De Doorn casts a 21-year journey from the heart of Belgium's crusading hardcore scene to world-renowned, spiritually guided innovators in an enthralling new light.

Ritual, remembrance and hard-won rebirth have always been at the heart of Amenra's colossal, soul-purging approach. Centered around frontman Colin H. Van Eeckhout, but marked out by a transcendent unity of purpose, their albums have acted as totemic, personal marker points, a means to process individual grief as a shared, cathartic experience. Their live shows are acts of incendiary, communal exorcism that reach a cusp of sublime, out-of-body experience. A closely knit collective, they transport you to a febrile state where confrontation of pain, transformation and true healing can occur.

AMENRA have always been profoundly bound to their hometowns around Flanders, the weight of that area's war-torn history. The sacrifice and sense of a larger purpose that bridges the fragility of humanity and the pull of an immaculate ideal is carried as an ever-present resonance. No more is this apparent than in the spectacular, commemorative events the band have performed in recent years – to mark ending of the First World War; the band's 20th anniversary; and the departure of long-time band member Levy Seynaeve. At the SMAK Museum Of Contemporary Art in Ghent's 19th-century, monument-strewn Citadelpark in May 2019, they offered a communal recognition of loss and letting go. Here, audience members were invited to make their own offerings, placing personal notes of acknowledgment in wooden structures created by Indonesian artist Toni Kanwa Adikusumah, before they were brought out into the park and set alight as an act of recognition and release – a forging of hope from the flames.
---
Share this Product
---