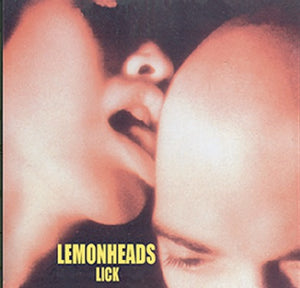 Lemonheads "Lick" LP
Taang
Regular price
$ 24.99
$ 0.00
Unit price
per
Lick is the third full-length album and the last to feature founding member Ben Deily. It was also the group's last independent label-released album before signing to major label Atlantic.
An odd mixture of brand-new, and considerably older, sounds, 1989s Lick brings together the output of several distinct recording sources: six brand new songs recorded with Minneapolis-based band friend and producer Terry Katzman, and a collection of older, B-side and never-released material originally overseen by producer and engineer Tom Hamilton.
The difficulties of writing and creating a new full-length album every year (Hate Your Friends and Creator were released in 1987 and 1988, respectively) are clearly in evidence on Lick. While the newest material (Mallo Cup, A Circle of One, 7 Powers, Anyway) hints at promising new song writing directions for both Deily and Dando, there's an almost valedictory sense of the past in the inclusion of versions of Glad I Don't Know and I Am a Rabbit (from the bands' first-ever, self-released EP), and the now-classic track 'Ever', a previously-unreleased tune from the original 1986 'Hate Your Friends' sessions. At moments, Lick almost sounds like an elegy for itself or an elegy for a band that has reached the end of the beginning.
Also audible in the heterogeneous songs are the tensions of line-up changes and inchoate, growing frustrations. After various band break-ups or threatened break ups (such as Dando's brief departure to play bass for Boston band the Blake Babies), the Lemonheads convened to record new material for Lick now featured Dando on drums, Peretz on bass, Deily on guitar (and piano, according to the album credits) along with the addition of long-time band friend and former member of TAANG! Label mates Bullet LaVolta, Corey Loog Brennan on lead guitar. And yet the frenzied, quasi-ironic hammer-ons of Corey's axe provide some of Licks most entertaining moments like the unaccountably-translated-into-Italian paen to 70s detective Ironside, Cazzo Di Ferro. (The songs music was originally composed by Brennan for his Italian punk band, Superfetazione.)
After the albums completion, Deily opted out of the subsequent European tour, before leaving the band permanently. Jesse Peretz stayed on to record their Atlantic records debut Lovey, but left after the supporting tour in '91. Since then, Dando has been the Lemonheads' sole permanent member.
---
Share this Product
---