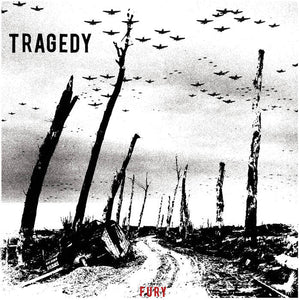 Tragedy "Fury" LP
Self-Released
Regular price
$ 15.99
$ 0.00
Unit price
per
Green cover / green vinyl version!
Six new Tragedy songs on a 45 rpm 12" with a "tip-on" vintage style 
jacket.   The songs are less  metallic than "Darker Days Ahead" and more reminiscent of Tragedy's classic dark melodic sound.  For fans of Tragedy.  Members of Tragedy 
have also played with His Hero Is Gone, Trauma, Union of Uranus, Severed 
Head of State, Deaththreat, Copout, Call the Police, Criminal Damage, 
Warcry, and From Ashes Rise (plus tons more). 
---
Share this Product
---