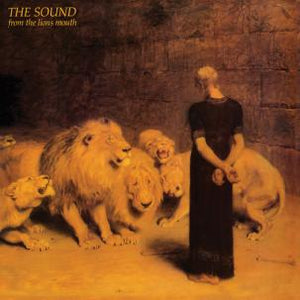 Sound, The "From the Lions Mouth" LP
1972
Regular price
$ 22.99
$ 0.00
Unit price
per
For The Sound's sophomore LP, the group decided to work with producer Hugh Jones (Echo & the Bunnymen, The Teardrop Explodes, Bauhaus). The resulting album is more richly layered than their debut, fusing the band's atmospheric, affecting sound with a set of accessible yet invigorating songs. At the time, From the Lion's Mouth gained great marks from the British music press, but did not break the band beyond its devoted cult of fans. Now it is considered a post-punk classic.
A relatively restrained but vital follow-up to the charged and ragged Jeopardy, From The Lions Mouth proves that The Sound's critical stature among the post-punk elite was no fluke. A more robust recording budget allows them to explore a fuller, more cohesive sound, while Adrian Borland's lyrics are even more introspective (a jarring turn after the often political bent of Jeopardy). However despondent the singer's words became, the tone, as pointed out in the original NME review of the album, never descend into "pessimistic wallowing." Tracks like "Sense of Purpose" and "Contact the Fact" still feature a sweeping urgency and highlight the tension between Borland's grim worldview and his knack for a hook.
The bleak nature of the lyrics would be the first true displays of Borland's mercurial nature. While he waged a tragically losing battle with depression for the rest of his life, it's hard not to view this album as an enduring and fascinating document of the beginnings of madness.
---
Share this Product
---