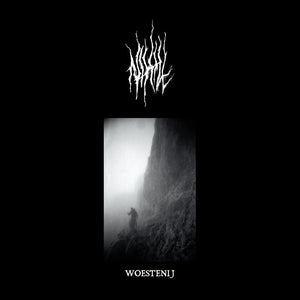 Nihil "Woestenij" LP
Tartarus
Regular price
$ 16.99
$ 0.00
Unit price
per
Holland's Nihill are one of the few bands to which some of black metal's most common musical descriptors actually apply. Theirs is music of a truly relentless, cold and unforgiving nature, one which offers little or nothing in the way of relief or comforting melody. Though their albums are often punctuated by stretches of near silence or hushed ambience set between walls of frenzied blast and pummeling churn, these lulls serve to bolster the threatening whole in their absence of recognizable musical footholds. The winding paths laid by their music may be lightless, but the journey down them is one well worth taking.
Known for their crushing trilogy on Monumentum / Hydra Head Records, Nihill return with "Woestenij". The waste land these exclusive tracks linger on are framed in "Fantoom" and "Eidolon", those that dwell between the worlds, and so this tape dwells amongst the ruins the trilogy left behind.

"Fantoom" touches upon the words of old, the chants of the forgotten and revered, the slow, dragging rhythms drag the lonely, eerie, guitar line through the voids of lost realms and discarded images. "Eidolon" is a goodbye, a farewell to father and self, the quavering screams of the crowd can be heard in the chaotic squeals and distortion surrounding the looming threat of the gallow's fall.

This is a farewell, a haunting, a promise.
---
Share this Product
---