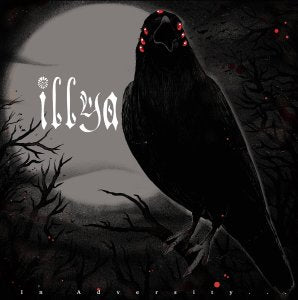 Illya "In Adversity..." 7"
SPHC
Regular price
$ 6.50
$ 0.00
Unit price
per
Anybody into DIY punk knows that Japan has one of the largest punk scenes in the world, producing a volume of recorded output comparable to entire continents. And Tokyo is the largest city in the world, a cultural mecca for a wide range of niche expressions. So you could be forgiven if any particular DIY punk band from Tokyo has slid under the radar for you. And with only two 7"s and a couple tape/CD-R demos over 11 years, like many Japanese bands, Illya is not very prolific and hasn't drawn much attention to themselves outside their home country.
But 11 years is a long time to hone your craft, and Illya's first new record in five years shows their fluent mastery of "Japanese hardcore". Three songs with all the signature characteristics in full effect: high-charge tempos, epic and inspiring riffs, desperate vocals, big gang-vocal choruses, blazing full-throttle guitar solos, powerful and memorable songwriting, tight musicianship, perfect recording. While the rest of the world turned, Illya was patiently analyzing and comprehending their Balance and Poison Cola records; they know Japanese hardcore like studied collectors, they play it like born naturals.
For those like me, who long for the days when this style of punk was a lot more common.....welcome to your new favorite band.
---
Share this Product
---