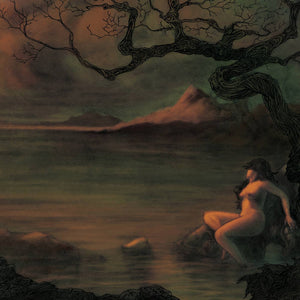 Elder "Dead Roots Stirring" 2xLP
Armageddon
Regular price
$ 28.99
$ 0.00
Unit price
per
Dark Green vinyl w/ Gold Splatter

With Dead Roots Stirring, their second full length album, Elder returned from a three year silence with five songs charting new epic territory. Tremendous musical and songwriting growth take this album into a great new territory. Equal parts hypnotic rhythm, uncompromising heaviness, and soaring melody, Elder navigated between moods and sounds effortlessly. Heaviness is not sacrificed by any means, the power of the riff is undiminished, it is further elevated by the sonic space in-between giving us time to let them sink in completely. Continuously moving both backward towards their roots in heavy rock while also moving forward into more progressive and psychedelic territory, this is a huge and influential step forward.

"Some bands just know how to hit the sweet spot. Elder's second full-length Dead Roots Stirring, originally released in 2011, was an hour of fuzzed-out goodness, a plethora of uplifting psychedelic riffery that remains for many fans the band's defining album. The strength of some bands lies in their ability to churn out record after record, never stepping outside of their comfort zones. For others,such as Boston's Elder, it is a constant evolution that trademarks their sound. Beginning as a stoner/ doom band adept at equipping the styles of others, Dead Roots Stirring showed the young band emerging with their own unique take on heavy music. The album's five long cuts unfold organically, never lacking in depth or ambition, guitarist Nick DiSalvo's infectious riffs are equal parts uplifting melody and crushing fuzz that remind the listener more of majestic landscapes than bong sessions, while Jack Donovan (bass) and Matt Couto (drums) form a solid core of rhythm, never losing a beat. Elder began touring both the United States and Europe, winning a reputation for themselves as an incredibly tight and powerful live band. Their second record continues to be a fan favorite and no live set is complete without the opening track Gemini', a headbanger of a song complete with thick grooves, flashy solo runs and a momentous ending, in short, everything great about Elder's music: a journey within each song full of valleys and peaks."
---
Share this Product
---