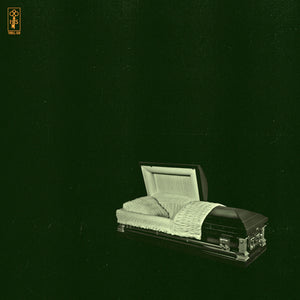 Holy Sons "Raw and Disfigured" 2xLP
Thrill Jockey
Regular price
$ 23.99
$ 0.00
Unit price
per
Orange vinyl. 
The music of Emil Amos is at once intimate and expansive. Under the name Holy Sons, as well as with bands Om, Grails, and Lilacs and Champagne, Amos harnesses boundless sonic textures to embellish delicately crafted songs. His music balances cues from classic and indie rock traditions with a tenderness and sense of foreboding through unparalleled artistry. Holy Sons' first double album Raw and Disfigured showcases Amos' mastery of songcraft through a seemingly impossible combination of subtle yet potent gestures, bold arrangements and resolute vulnerability. Raw and Disfigured stands as Amos' most ambitious and comprehensive album yet, a panoramic gallery of songs as beautiful as they are crushing. 
Raw and Disfigured draws thematically from the archetypal tale of Quasimodo and classic ghost story imagery to illustrate the "hero's journey" in the time of a coming apocalypse. Album opener "The Loser That Always Wins" acts as the album's thematic thesis and traces the tale of an underdog triumphing against all odds. From the opening swells, Amos creates a sense of mystery and tension. Melodic sections pierce through the thick fogs of unease with gliding choral harmonies and guitar lines. The looming threat of apocalypse hangs in the air of "Cast Bound King" and "Permanent Things" which gives way to sun dappled catharsis. Songs like "Lady of the Hour" and "Transformation" serve as vistas amidst the gloom with sweeping pastoral layers and melodies that grasp towards hope rather than resignation. Amos pays homage to one of the greatest champions of the underdog in outsider pop music with an anthemic cover of Daniel Johnston's "Held the Hand." Closing piece "Bloody Strings" quietly draws the curtains on the album, borrowing melodic phrases from "Permanent Things" and reconfiguring them into a funeral march towards acceptance of our inevitable decay.
The recording of Raw and Disfigured took place largely at Sonic Youth's studio Echo Canyon West. Amos, who plays the bulk of the instruments and sings the majority of the vocals throughout the album, is joined on a few pieces by drummer Steve Shelley (Sonic Youth), as well as album and WFMU in-house engineer Ernie Indradat. The swirling atmospheres of "Lost in the Fire" and "Slow To Run" (featuring Shelley) invoke the spaced-out textures of Spacemen 3 to color Amos' moving pop structures. "Coiste Bodhar" buttresses the album's cinematic undercurrent across nine minutes of instrumental grandeur as affecting as the touchingly raw electric piano and voice duet of the album's final minutes.
---
Share this Product
---